The disruption brought on by the internet is having a clear impact on real estate all over the world. Shopping centres are facing some tough headwinds as e-commerce continues its steady rise.
But not all disruption is detrimental.
It has also given rise to new types of real estate assets, and one of the most interesting areas to real estate firm Actis is data centres in Asia.
In many Asian countries, the hunger for hard-disk space has given way to demand for cloud technology. But the cloud needs to float somewhere.
Increasingly this is closer to cities than used to be the case. Where once data centres were built in remote areas where land was cheap, these buildings are now moving closer to population centres to avoid latency issues.
After all, nobody likes watching a movie on Netflix that buffers every other minute.
"Data centres in far-flung locations are becoming less relevant," Brian Chinappi, Head of Asian Real Estate for Actis, says in an interview with [i3] Insights.
"Because of the cloud and computing power that is residing in the data centres, the latency for the end users of the cloud is quite important. Data centres are not dissimilar to [what is happening in] the warehouse sector in that perspective; this increasing proximity to urban centres."
China
This shift is especially pronounced in China, where the move to cloud storage has taken place rapidly under the influence of internet behemoths Alibaba and Tencent. But this shift brings with it greater barriers to enter the space, Chinappi says.
"There is a much higher barrier to entry because of the price of land close to end users, but which also has the power requirements needed. Getting power approvals is not easy at times," he says.
"The two biggest barriers to entry in this market in China is the power approvals as well as the data centre licensing. It is not easy for anyone to just turn up and start construction and create quite a bit of supply in that space.
"Then you've got regulatory barriers to entry, although in some cases you have regulatory protections, because data has to be onshore under Chinese regulations and that helps some of the demand side."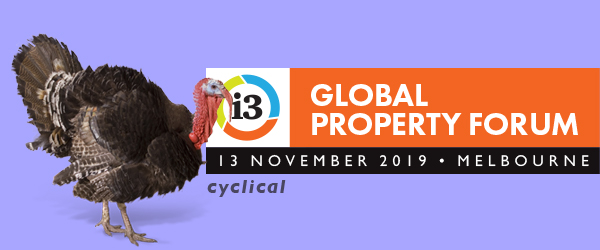 South Korea
Actis has been developing data centres for three years and owns a majority stake in Chayora Holdings, a Hong Kong-based developer of data centres. Last month, Actis announced it would provide US$180 million in a C-series funding round that will help Chayora complete two hyperscale data centre facilities in Tianjin, China.
South Korea is the next market in sight. Chinappi is close to finalising a US$200 million deal for developing a data centre there.
"We like this space in Korea for similar reasons. Korea doesn't have a power issue, they have plenty of power, but to find an appropriate location that is close to power but also to the necessary multicarrier fibre access [points] is hard," he says.
"Korea is the most internet-penetrated country in the world. It has [penetration rates of] somewhere around 99 per cent, or some crazy number like that. And we would have thought that there wouldn't be much space there [to develop], that the Koreans have it all sorted out.
"But when we started looking into it, we realised that there are very few carrier-neutral data centres in Korea. There is significant demand for that.
"There are a lot of very high-quality data centres built, but they are mostly owner-occupier and they are mostly owned by the carriers.
"There was a more significant opportunity there than we imagined. So we are in a consortium with a leading group of Korean investors in the data centre space and we are in the process of closing on our first site."
Diversification
Data centres form an interesting opportunity because they feed into the demographic theme of the swelling middle classes in many Asian countries. These centres also align with the interests of long-term investors as they are assets that provide yield and stable leases.
But there is a danger they will become too large a part of the portfolio, Chinappi says.
"Data centres are very capital intensive. We will generally invest first through our funds, but ultimately the capital needs for these programs will be beyond what any of our individual funds can do on their own, which means that we will be likely to also look to our co-investment partners," he says.
He points to Actis' activities in China as an example.
"If you look at our investee company, Chayora, then it has control over a 300-megawatt hyperscale campus setting. There will be six to nine individual facilities, each at around US$100 million to US$150 million. At full development, that is over US$1 billion of cost, so it is very chunky from a capital perspective," he says.
"The first one that we are looking at in Korea is probably going to have a development cost of US$200 million. So it could quickly become dominant. But we expect to fund it from a combination of our funds as well as co-investment."
India
Although Chinappi started researching data centres many years ago, it was not until 2015 that the firm made its first investment, in China. It is now working on a deal in South Korea and the next port of call might be India, he says.
"We've been actively invested for about three years now. We hope to make our first investment in Korea and India. It is something that we are looking at," he says.
"We have a joint venture [in India] where we are building large campuses; very well-planned office spaces.
"As part of these campuses, we make sure it has the right type of office environment, the right type of green space, as well as parking and infrastructure. These tend to be the larger campuses.
"Our view is that at some point on these campuses it does make sense to have these data centres, because it is a safe environment."
__________
[i3] Insights is the official educational bulletin of the Investment Innovation Institute [i3]. It covers major trends and innovations in institutional investing, providing independent and thought-provoking content about pension funds, insurance companies and sovereign wealth funds across the globe.