HESTA seeks to become an international leader in creating positive environmental and social impact while improving members' financial future through its impact investing program, which also helps frame the industry fund's strategic thinking across its broader portfolio.
"Most of the opportunities we have seen in impact investing have been through the property sector," says Andrew Major, General Manager, Unlisted Assets, at HESTA.
The $52-billion HESTA now invests in projects ranging from one that supports the National Rental Affordability Scheme (NRAS) to affordable housing and aged care homes.
Its latest venture is Nightingale Village, in the inner Melbourne suburb of Brunswick. HESTA has committed $20 million to the project in partnership with Social Ventures Australia (SVA), a not-for-profit entity.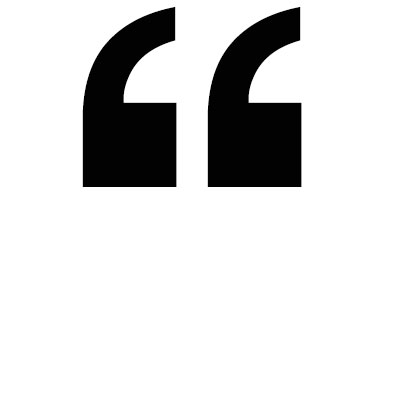 Most of the opportunities we have seen in impact investing has been through the property sector
When she announced the project in August, HESTA's CEO, Debby Blakey, said: "We want to prove that you can invest to achieve returns for members and at the same time help address big social challenges like housing affordability.
"This investment provides a possible blueprint to help grow the supply of more affordable housing; it could attract other large investors."
HESTA hopes the project can be replicated at scale to improve housing affordability and sustainability for first home buyers.
"When we first started our impact mandate (in 2014), I thought the amount required to achieve our goal would be a lot smaller, and we would only be able to commit small amounts to a larger number of investments," Major told i3 Insights.
The Brunswick project is the second investment under the SVA relationship in excess of $10 million.
To understand HESTA's focus on affordable housing, one has only to look at its membership base. More than 80 per cent of HESTA members are women working in health and community services.
Major says Nightingale Village is an example of how the fund invests in greenfield projects to assist people into home ownership. The village will provide 185 affordable apartments.
"It is located in inner-city Melbourne and focused on workers like nurses and emergency and other key community services workers who otherwise need to live well out of town and have to travel in," says Major. "There are safety and time issues associated with that.
"We can help create a positive impact by bringing people closer to work and by bringing people into home ownership who would otherwise not be able to get into an ownership position."
HESTA applies a disciplined investment approach to its impact investment program, seeking to achieve an appropriate market-based return for members while also achieving a measurable social impact, Major says.
"In the case of Nightingale Village, we invest in a subordinated loan instrument where we are receiving mid-teen returns.
"We think that is a very good return for what is a fair amount of risk, because it is a relatively large property development and we are sitting behind senior debt," he says.
HESTA has also looked at issuing senior loans to commercial housing providers.
While banks can out-compete a super fund, Major says the advantage that HESTA has over banks is its preparedness to be more flexible around the terms of the loans. "The next step for us is finding ways to execute our strategy (impact investing) on an institutional scale within our main portfolio," he says.
Major's preference is to continue to work alongside a fund manager because being a direct owner or developer 'probably means moving us too far up the risk curve at the current point in time'.
Ultimately, he hopes to replicate the strategy adopted for HESTA's main property portfolio in impact investing. HESTA has a weighting of 9.5 per cent to property ($4.9 billion).
The lion's share of HESTA's property allocation is taken up by traditional property sub-sectors, including blue chip office buildings and prime shopping centres, through managers including ISPT, QIC, Investa and Eureka (now acquired by AXA IM Real Assets).
"Whilst the majority of our investments in the [prime shopping centres] are traditional fund investments, we have evolved our strategy to include investment management agreements with managers who bring us opportunities," Major says.
"We assess these opportunities alongside the manager, and we have a right of veto. This allows us to be more actively involved."
"It also gives us a better visibility around portfolio construction of the sort of properties we are looking for. There is less of that blind pool risk that comes with investing in a fund."
So far, AXA IM is the only manager that has been given a mandate.
Major says that while HESTA's FUM is just shy of $52 billion, HESTA is constrained by limited resources to undertake direct investments.
"In my mind, we still have work to do in building the right kind of governance and systems to assist in our decision-making, before we can de-risk the opportunity enough to actively progress with direct investment," he says.
But inevitably, it is just a matter time before property follows HESTA's infrastructure team, which has recently, for the first time, invested directly in an asset as part of a consortium.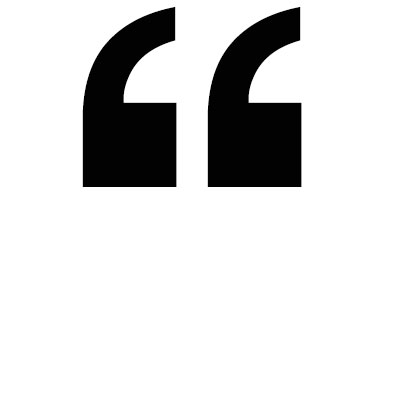 We are looking more actively at participating as a consortium partner, ... at the moment alongside a fund manager and an adviser
HESTA and another industry super fund, Sunsuper, joined a Macquarie-led consortium to buy part of the land registry business of the Western Australia government for $1.41 billion.
"We are looking more actively at participating as a consortium partner, again, at the moment alongside a fund manager and an adviser," Major says, adding that this means a gradual shift away from 'the fund and fund-plus-co-investment' model that HESTA has executed to date.
As have its peers, HESTA has made a concerted effort over the last five years to increase its offshore exposure in Europe and the United States. This went from less than 10 per cent to approximately 20 per cent of HESTA's property allocation over the last 3 years.
HESTA is now invested in multifamily and other sectors through diversified funds run by global managers including Heitman, AEW and Nuveen.
Property returns are in excess of the fund's target for the sector over the medium-to-long term. With property assets now fully-priced, there is probably not a lot of value in the more core and lower-risk segments of the market, says Major.
"You have to move up the risk curve, and, when you do that, you have to ask the question: 'Am I getting the right kind of return for the risk to my portfolio, especially in a low interest rate environment?'.
"I might have to deal with a rate of return that is potentially lower than I would normally get because of the (current) spread or premium over the bond rate," he says. For this reason, he is cautious about loading up on property.
Property delivers returns in two formats, Major says – in capital and income. Looking ahead, he believes the income return will continue, but that the swing factor will be the capital value of the assets.
"Will they appreciate or will they depreciate – will they go down to the extent that the loss wipes out the positive contribution from income return?
"I couldn't predict. But I would like to think that, over the course of time, the income return will be the consistent driver of return in the portfolio. If we continue to see capital appreciation, the portfolio will continue to perform well."
On reflection, he says: "As a long-term contributor to our overall portfolio, I think property as an asset class certainly does its job."
For a general guide on pension fund issues in Australia, please see here.
__________
[i3] Insights is the official educational bulletin of the Investment Innovation Institute [i3]. It covers major trends and innovations in institutional investing, providing independent and thought-provoking content about pension funds, insurance companies and sovereign wealth funds across the globe.