The healthcare sector is at an inflection point, where decades of research is now starting to throw off innovative new therapies and treatments and this could very well lead to a 'golden age' for the sector, American Century Investments says.
The speed at which COVID-19 vaccines have been developed has been a source of surprise for some and suspicion for others.
Only days after the virus' genome sequence was completed and uploaded to the internet, Moderna had created a prototype vaccine. It started human trials just 10 weeks after that.
Competing messenger RNA (mRNA) company BioNTech was quick to follow and after partnering with Pfizer in March 2020, it took less than eight months to receive emergency approval for its vaccine.
But the quick pace at which these vaccines have been developed belies the decades of research that were required to get to this point.
Despite COVID-19 vaccines often being labelled as relying on 'new' technology, mRNA has been investigated as a potential building block for vaccines since the 1970s.
But it wasn't a straight line from the discovery of mRNA in the 1960s to its application as a vaccine.
It was only in 1987 that a scientist by the name of Robert Malone performed an experiment that ultimately paved the way for vaccine development.
Malone mixed strands of mRNA with fat and found that human cells soaked in this concoction absorbed the mRNA and began producing proteins from it.
And even then, it took many years to create a stable vaccine that was accepted by the human body to be developed.
Still, the first human trials of mRNA vaccines took place almost nine years ago, when it was applied to the prevention of rabies, while in the years since then human trials have taken place for vaccines against influenza, cytomegalovirus, and Zika.
But it has taken many incremental steps made by armies of scientists to get to this point.
Innovation takes time.
Yet, all the hard work done in the previous two to three decades – in particular in genome sequencing – is starting to pay off to such a degree that Henry He, Portfolio Manager at American Century Investments, believes healthcare might be entering a Golden Age.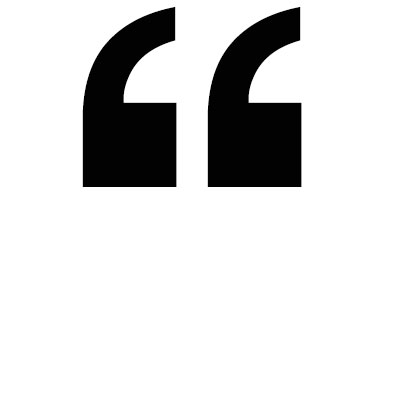 We have arrived at this point where if you look at a number of different innovations in healthcare, we have found a similar trajectory: science breakthroughs in the late 90s are starting to translate into products today
"Healthcare really takes time, but we have arrived at this point where if you look at a number of different innovations in healthcare, we have found a similar trajectory: science breakthroughs in the late 90s are starting to translate into products today," He says.
"Whether you're looking at RNA interference, mRNA for the coding of vaccines or gene and cell therapy, a lot of them have roots in work being done 20 plus years ago, and they're found to be paying off today. So many of those trends are coming together at the same time and it is truly powerful. That's why we're so excited about investing in healthcare," he says.
With this explosion of new products and therapies, He is not looking for companies that have made improvements at the margin, but invests in companies that are willing to take risks and do something new.
He gives the example of Alnylam Pharmaceuticals.
"They're the leader in the field of RNA interference, so the scientific work for RNAi was done back in the 90s. AInylam was founded in 2002 and it took them 16 years to get their first drug approved," he says.
"During that 16-year time frame they had numerous failures. Their employee base was cut in half and so they had a bunch of near-death experiences.
"But then in 2018 they got their first drug approved and since then they have gotten three additional drugs approved. So from one [product] to four took only three years. It took a really long time to perfect this platform, but once it is perfected it becomes very powerful," He says.
But innovation doesn't only take place among newcomers to the sector, often it takes place in the incumbents who have the power to generate real change. An example of this is UnitedHealth Group, a multinational managed healthcare and insurance company, based in the United States.
"We often get questions about: 'What is innovative about a giant insurance company?'. But in healthcare the issue is not the lack of great ideas; it is the difficulty of changing the system," He says.
"For example, there is a company called Castlight Health, whose mission it is to make pricing in healthcare more transparent. It makes a ton of sense, because as a patient when you have a choice about which hospital, which doctor to go to, you don't know the quality and you don't know how much they charge.
"So Castlight provided this information, which is a great idea. It is a very rational idea, but the stock is a total failure because it is really hard changing behaviour," he says.
And it is not just the smaller companies that suffer this fate, many of the large technology companies have tried their hand at disrupting healthcare, including Google, Amazon, JP Morgan and Berkshire Hathaway, but all of these initiatives failed to gain traction or have folded within a few years.
"If those companies failed, then can you imagine how difficult it is. So what we look for in companies that are on the service side, are companies that are both disruptive and will reach escape velocity," He says.
UnitedHealth owns an information and technology-enabled health services business, called Optum. Optum has developed an innovative structure that incentivises its physicians to keep people healthy.
"Healthcare in much of the world today has distorted incentives. Physicians and hospitals are incentivised when there is a higher volume of services provided, so the sicker the patients are the better it is for them. It is not about keeping people well, it is about treating them and treating them chronically," He says.
"Optum is now one of the largest, probably is the largest, employer of physicians and what they do is to try to create these networks, where a group of physicians is in charge of a group of patients such that if they can keep these patients healthy and don't require costly interventions such as hospital admissions, then the physicians are rewarded financially.
"So they are changing the way that physicians and hospitals are incentivised. They are now being incentivised to keep their pool of patients well. The physicians are taking on risk. They were not before; they had no risk."
But where Castlights failed, Optum succeeds because it has the scale to do so with UnitedHealth backing them. "They are implementing initiatives nationally across millions of members. They are disrupting at scale and that is very powerful," He says.
Pandemic
Working from home has been a key feature of the pandemic, and as businesses adjusted to this new normal, many organisations came to the conclusion that perhaps it wasn't necessary to be physically present in the office five days a week.
In the healthcare sector, physicians came to a similar realisation that not all consultations have to be done in person either. Telemedicine has proven to be effective in providing medical advice to people, who otherwise might not have had access to a specialist.
"The areas where we are seeing the most disruption and that seems to have legs is in telehealth. We actually started investing in this area before the pandemic, because we felt that that is one area that seemed to have achieved escape velocity," He says.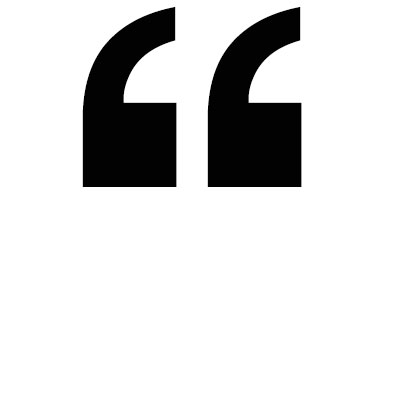 Telemedicine has become much more mainstream. One [reason] is that it has really changed behaviour. We hear feedback from patients or from doctors, especially older doctors, who say: 'You know, I thought I would never try telemedicine and now I would never go back'.
"Telemedicine has become much more mainstream and the reason why we think it has legs is for two reasons. One is that it has really changed behaviour. The difficult thing is getting people to adopt these new technologies and we hear feedback from patients or from doctors, especially older doctors, who say: 'You know, I thought I would never try telemedicine and now I would never go back'.
A subsector of telehealth that He finds particularly interesting is telepsychiatry. Before the pandemic, clinics already would offer video consultations with psychiatrists at their premises, but the commoditisation of video conferencing software has made it possible for patients to do this at home.
"There is a lack of psychiatrists in the United States and there are these large parts of the country which are medically underserved. One of those areas are the more rural areas.
"Early on, we heard from one of our neuroscience biotech companies, who were launching a new drug, that they were really surprised by how many of the psychiatrists were seeing patients using telehealth.
"The patients will drive to a local hospital, and they are put into a room with a computer monitor to do a video consultation with a psychiatrist who is not local. This was before the pandemic, so now with the pandemic happening a lot of psychiatrists have shifted online.
"And it is not simply these one-on-one consults; it is also group therapy sessions, where you have a group of patients with one leader. Patients love it," he says.
He also points out that the demand for their services has only increased, as the pandemic has made the mental health crisis even worse in the country.
"Telepsychiatry is very efficient, because a psychiatrist doesn't have to go into the office and can see patients at different times of the day. They don't have to worry about having an office staffed during daylight hours, they can see patients whenever these [patients and providers] have free time."
There are still some hurdles to overcome, especially for more generic telehealth, as there are many restrictions such as on servicing patients across state lines and data privacy. These rules were waived during the pandemic, but they might be reinstated when life goes back to normal.
Telehealth consultations also tend to be reimbursed for less than in-person ones, and so physicians might do less of them in the future.
"That being said though, there are definitely segments of healthcare where there is no going back. Telepsychiatry is one example," he says.
Neurobiology
He did not always plan to become an investor. Before taking on a role in the financial services industry, he was initially interested in biology.
"What was especially appealing about biology was that at the time even undergrads could participate in cutting-edge research. That is not the case for a history major or physics major," He says.
"Neurobiology at the time and today is the area with the most unknowns, which attracted me. However, it turned out that in the late 1990s, neurobiology lagged behind in terms of utilising the new tools that were revolutionising the rest of biological sciences. It seemed like an academic backwater then."
But his time at the university would eventually bring him in contact with American Century Investments.
"Outside of my adviser's office, in the biology building, there was a giant bulletin board with ads for all the grad students to see. The biggest ad on that board was for this brand new research institute that was being started in Kansas City.
"And then in the ad they explained that this family, the founders of American Century Investments, wanted to give back to society [through this institute]. Then when I was looking for a job in 2011 I remembered this ad and it did play a role in my applying here," he said.
The Stowers Institute for Medical Research is a biomedical research organisation dedicated to defeating life-threatening diseases and it is still an important part of American Century's legacy. Over 40 per cent of the company's profits in the form of dividends goes to the Institute.
The Institute makes its researchers available to the company's portfolio managers and share their insights into current developments in the healthcare industry. This is not about finding what new medicines come to the market next year, but more about long term developments that might change established practices dramatically.
"Our counterparts at Stowers Institute are very open and generous with their time and in lending their expertise. We talk about brand new developments that could be truly revolutionary," He says.
"For example, when CRISPR (a technology that can be used to edit genes) first came out within months private companies were set up to leverage it and we were able to consult the scientists at Stowers, who actually use CRISPR in their research about what kind of advantages it actually conveyed, compared to older forms of gene editing.
"Because with drug development, as you saw with the COVID vaccine, what really takes time is the development phase: the testing and satisfying FDA requirements. It only took a matter of weeks before vaccine constructs were finalised, but then it took many months before it got through the testing phase and the regulatory process.
"What would CRISPR offer? If it only shaves a few couple of weeks off of a seven to 10 year process, then what does it matter? So we were able to gain that level of understanding by talking to scientists, who actually use CRISPR, which was very useful," he says.
ESG & Vaccines
Environmental, social & corporate governance (ESG) considerations are important to take into account in the healthcare sector. Although the majority of companies are genuinely interested in providing solutions to patients, some companies are more interested in squeezing the maximum profit out of its products, with little regard for patients' circumstances.
American Century Investments takes ESG seriously and aims to align their investments with United Nations Sustainable Development Goal Nr. 3, which is looking to achieve good health and wellbeing. Although one might think that investing in the key developers of COVID-19 vaccines is a no-brainer, which has helped millions of people avoid falling ill, He says this is not necessarily the case.
"Before the pandemic, in 2019, we actually looked at both Moderna and BioNTech. We passed on Moderna because the way they are thinking about social impact is not completely aligned with how we think about it."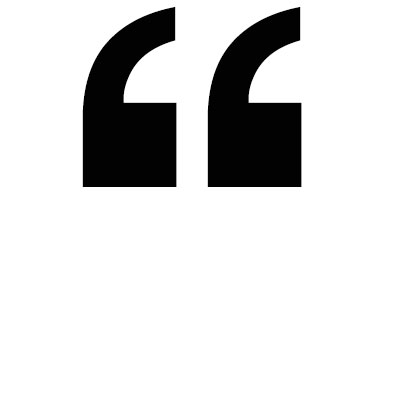 Before the pandemic, in 2019, we actually looked at both Moderna and BioNTech. We passed on Moderna because the way they are thinking about social impact is not completely aligned with how we think about it
He doesn't want to be drawn on the specifics of the case, but it is well known that Moderna has been playing hardball when it comes to the pricing of its vaccine and the rollout to middle-income countries.
Moderna is the most expensive vaccine on the market and has mainly been shipping to developed market countries.
"Looking back, there are no regrets about why we chose to pass on Moderna and opted for BioNTech," he says.
Asked whether he would add any other COVID vaccine producers to the portfolio, He answers that the current valuations of these stocks make some rather heroic assumptions about the future.
"The issue here is that they are expensive and what is priced in is multiple years of booster shots globally. Maybe that will happen, but there is also a chance it won't," he says.
This article is sponsored by American Century Investments. As such, the sponsor may suggest topics for consideration, but the Investment Innovation Institute [i3] will have final control over the content.
__________
[i3] Insights is the official educational bulletin of the Investment Innovation Institute [i3]. It covers major trends and innovations in institutional investing, providing independent and thought-provoking content about pension funds, insurance companies and sovereign wealth funds across the globe.