It's no secret online shopping is having a significant impact on the retail sector. But as more shops close down, the real estate sector is increasingly changing face as well.
Shops won't disappear completely, but if you want to hang out your shingle, you probably want to make sure you have a distinguishing point of interest.
"The experience that you've seen in retail has become more and more pronounced," Daniel McHugh, Managing Director Real Estate Investment at Aviva Investors, says in an interview with i3 Insights.
"If you take the UK, that is probably the most extreme end, where we've seen quite significant impact on retail property. A number of retailers and tenants have gone bust or have entered into voluntary administration and are handing back retail units because it is no longer commercially viable for them.
"We've seen quite a bit of distress in that sector; there are a number of assets that are unsellable in that market."
This development has caused a polarisation of real estate assets, where on the one hand you have prime office, logistics and some more opportunistic investments, while on the other hand you have low-engagement retail in secondary locations, where the outlook is rather bleak.
Aviva Investors estimates over the next five years, rents in the UK retail will contract significantly depending on the asset type, while capital values could decline up to 45 per cent.
"We have seen that polarisation towards prime retail. If you are in retail, certainly the way we are looking at it, then we would only be in prime retail in the very, very best locations, whether that be shopping centres or high street," McHugh says.
Looking at continental Europe, the situation isn't as dire yet, as internet penetration is typically at a lower level, while cultural aspects play a role too.
"We are very cautious, looking on a country-by-country basis at the underlying dynamics and what retail offers to the consumer. In Spain, for example, shopping centres are seen as more of a weekend leisure experience as opposed to a quick in and buying goods," McHugh says.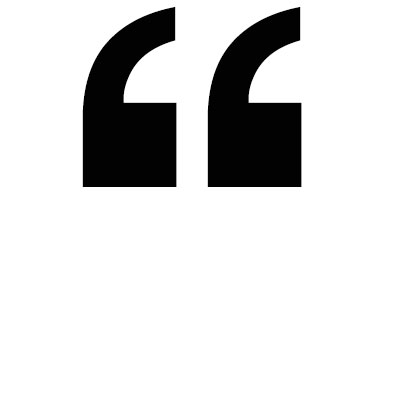 The traditional rules of: you buy retail for growth and logistics for income ... I don't think these old rules are still applicable
The disruption caused by e-commerce, as well as broader developments in the economy, has caused a shift in thinking at Aviva Investors about the role of the various real estate sectors. McHugh says the rule book has been thrown out the window.
"The traditional rules of: you buy retail for growth and logistics for income … I don't think these old rules are still applicable," he says.
"It is almost like logistics has become the new retail from the perspective of future rental growth, coming off the base of lower capital values, where it is no longer about yields, it is about actual capital values and the growth that you expect to get from that and the underlying tenant demand."
He says he doesn't expect to see much of a backlash from Brexit as far as the logistics sector is concerned.
"Most of [our investments] are domestically focused and then we have significant exposures in the Netherlands around the Randstad and Rotterdam. We absolutely love the profile of logistics moving forward there," he says.
In fact, geopolitical events such as Brexit don't only create problems, they also create opportunities, he says.
"We just had this conversation yesterday as we were looking at an investment that we are making in the south-east. I actually think that this series of buildings will or has benefited from Brexit," he says.
"One of the major tenants there wanted to have a warehouse in the UK that it could bring goods into directly. As it is in the south-east, it isn't near Dover and so they want to bring it in through another port, away from Dover, to minimise any potential impact.
"So everyone is talking about the negative, but if you go below the surface a bit, sometimes you can get a positive from it."
Co-investments
In Australia, many superannuation funds are increasingly willing to enter into co-investment opportunities and McHugh says this reflects a broader trend around the world.
"We've been doing significant co-investments. At the moment, we've done a number: London, Paris and elsewhere in Europe. It works very well for us," he says.
"In an ideal world, we would bring co-investments alongside a co-mingled fund that we manage. That allows us to scale the investment opportunity and invest in assets where there is less competition for."
He says he also likes the alignment such transactions bring to the table as super funds often have a long-term time horizon.
"We've done a number of them with public pension funds in North America, sovereign plans and insurance-type of companies in France and it is something that we will look to do more of in the future. I think that alignment of interest in today's market is absolutely key. It will be a continuing theme," he says.
"From a risk perspective, there is obviously a lot more alignment on the table. If you have a partner who is local in that jurisdiction that has the expertise, has the capital, takes 50 per cent of the risk and sits alongside you every day of the week, then that is where the magic can happen."
Daniel McHugh spoke at the [i3] Global Property Forum, which was held on 13 November 2019 in Melbourne.
To download the Aviva Investors' Real Estate Survey, which provides insight into European institutional investors' appetite for real estate, infrastructure, private corporate debt and structured finance, please register and download it here.
__________
[i3] Insights is the official educational bulletin of the Investment Innovation Institute [i3]. It covers major trends and innovations in institutional investing, providing independent and thought-provoking content about pension funds, insurance companies and sovereign wealth funds across the globe.