The Hayne's commission's final report not only contains misconduct, but it also provides a nice roadmap for what it deems proper governance for super fund trustees.
As the banking royal commission's final report was released on Monday afternoon, the focus was squarely on the misconduct of banks, in particular the scandal of charging fees where no services had been provided.
But Commissioner Kenneth Hayne's report also gives an interesting view on how the royal commission thinks about proper governance in the superannuation industry.
Where funds sometimes quibble about what the meaning of 'in the best interest of members' constitutes, Hayne's illustrates with the help of a number of case studies not only where the limits of what is tolerable have been reached, but also cases he believes have been handled properly.
He lauds QSuper for going out of its way to help members in remote communities, including Aboriginal and Torres Strait Islander communities, to claim their entitlements and navigate around the obstacles of obtaining identification or medical documentation.

"This case study demonstrated that superannuation funds can take a number of steps – as QSuper has done – to better inform vulnerable members of their entitlements and to remove barriers to access," he says.
On the other end of the spectrum, he also illustrates cases where there is little doubt the best interest of members is simply not taken into account.
The $9 billion super fund CSF, which is the registrable superannuation entity licensee for the MyLifeMyMoney Superannuation Fund, is a clear case of how not to run a fund.
Conflicts of interest are rife in this fund, with work handed out to family members, dodgy credit card expenses and trustees walking away from a merger that was assessed to be in the best interest of members by an independent party.
On this last issue, Hayne sends a clear message to funds that are planning to merge in the future: if the merger is deemed to be in the best interest of members, then disagreements over management or board positions are not a reason to break off negotiations.
But many cases are less clear cut and Hayne often shows that where trustees are faced with choices that are not in the member's best interest, they usually end up making the right one.
Hayne points to the case of Cbus, which took proper steps to implement a framework for measuring the services it receives from partners after the fund realised it wasn't doing this.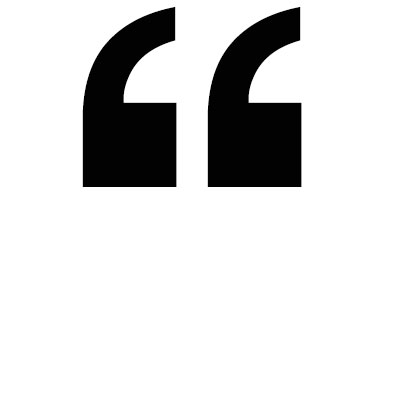 The concept of acting in members' best interests is not hard to understand
He narrates the case of AustralianSuper taking charge of its investment in Pacific Hydro after signs that the asset was experiencing trouble. The fund's hands-on approach paid off and the investment in Pacific Hydro ended up being a profitable one.
"Not all investments will perform well. Nor can a superannuation trustee guarantee the performance of investments," Hayne says.
"However, the trustee does promise its members that it will act in their best interests and exercise the same degree of care, skill and diligence as a prudent trustee. These are not impossible standards to satisfy even when an investment's performance is less than is desired.
"AustralianSuper's monitoring and management of its indirect investment in Pacific Hydro illustrates that this is so."
Still, there are many issues where trustees will be confronted with situations that might give rise to conflict or even be outside their control, including issues relating to the influence of shareholders, the composition of boards or condoning conduct because it is not explicitly illegal.
Hayne takes a clear stance here. You can't legislate against every possible scenario and often the laws that are in place are adequate, with a few minor exceptions.
What is important is that trustees follow the Superannuation Industry (Supervision) Act's instructions to "give priority to the duties to and interests of the beneficiaries" and are held accountable by regulators to do so.
Although super fund trustees are confronted with many complex situations, complexity in itself is not an excuse.
"Assertions of complexity must not obscure or confuse the obligations imposed on a trustee," Hayne says.
"The concept of acting in members' best interests is not hard to understand."
__________
[i3] Insights is the official educational bulletin of the Investment Innovation Institute [i3]. It covers major trends and innovations in institutional investing, providing independent and thought-provoking content about pension funds, insurance companies and sovereign wealth funds across the globe.