In partnership with Capital Group, the Investment Innovation Institute [i3] is pleased to convene a webinar to discuss global equity investment strategies for superannuation funds and institutional investors.
Investing in Global Champions
How can investors navigate global equity markets during this volatile period? What does this mean for globalisation and for long-term investors?
With a unique background in both immunovirology and finance, Jonathan Knowles will share his perspectives on the financial markets in the context of COVID-19 as well as in the longer term.
Hosted by [i3]'s Teik H. Tan, this webinar will also cover topics such as
Investing in medical innovation, medtech and therapeutics vs vaccine
Disintegration of global supply chain: Does that favour small caps?
Defensive vs value investing in the age of disruption
Trade wars and geopolitics, including the impact on semiconductors in the race for 5G leadership
Presenter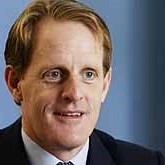 Jonathan Knowles is an equity portfolio manager at Capital Group. He has 28 years of investment experience, all with Capital Group. Earlier in his career, as an equity investment analyst at Capital, Jonathan covered pharmaceuticals, chemicals, support services and small-cap companies.
He holds an MBA from INSEAD, France, and a PhD in immunovirology and bachelor's degree in veterinary science from the University of Liverpool, U.K., where he was a Wellcome Foundation Research Scholar. Jonathan is based in Singapore.
_____________
Disclaimer: This webinar is for educational purposes only and does not constitute financial advice. It is intended for wholesale and institutional investors only.
Enquire about this event