The transition away from fossil fuel intensive energy generation towards renewable energies is accelerating rapidly across the globe, but governments and corporations are underestimating the rate of change, and this might lead to many newly-approved power plants becoming quickly obsolete, according to energy finance analyst Tim Buckley.
For China, the transition from an energy-intensive industrial economy towards a services economy adds to the oversupply pressures, as it reduces the overall energy demand.
"China is still commissioning more than 1 gigawatts of new coal fired capacity every week," Buckley, Director of Energy Finance Studies for Australasia at the Institute for Energy Economics and Financial Analysis, said earlier this month.
"They will be stranded assets; you can be sure about that," he said.
Buckley, who is also a former founder and managing director of Westpac-backed Arkx Investment Management, spoke at the Investment Innovation Institute's [i3] Equities Luncheon in Sydney on 22 June.
He argued that the demand for coal is quickly diminishing, driven by cheaper solar and wind energy generation and an increased focus on energy security.
"The International Energy Agency has been consistently conservative in estimating the rate of change, but even in their numbers they show that the Chinese economy is fundamentally transforming in a massive way," he said.
"This is a decoupling of economic activity from energy demand and that is significant because China produces and consumes half of the world's coal."
Chinese gross domestic product (GDP) grew by 6.9 per cent over 2015, but energy demand did not increase nearly as much.
"Maybe the GDP numbers are inflated, but the structural change in China is immense: retail sales are growing at 10 per cent, fixed asset investments is growing at 10 per cent, steel is flat, cement is negative, glass is negative, so there is a shift away from heavy industry to the services industry.
"Now, services are far less energy intensive, so it is not just energy efficiency improvements; it is just a structural change to less energy intensive sectors.
"In the last 12 months, electricity demand was up 0.5 per cent, while it had been growing by 10 per cent per annum for the first 12 years of this century.
"The economy is still growing, but you've got this massive decoupling of energy use from economic activity," he said.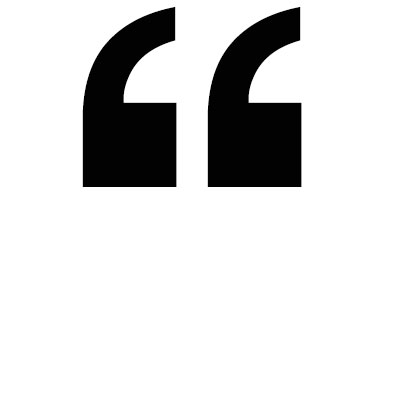 [China has] committed to peak carbon emission by 2030. My forecast is that they might have peaked already.
Yet, China is still building a vast array of new coal fired energy plants in addition to its accelerating investments in renewable energy, which even further lowers the demand for coal fired plants.
"China has massively understated the rate of change in their economy. They have committed to peak carbon emission by 2030. My forecast is that they might have peaked already," he said.
Buckley argued that India is now also transitioning away from fossil fuels in favour of renewables, driven mostly by cost and energy security considerations.
"The same thing is happening in India, but with a 10-year lag," he said.
"The massive upside is that India is going to switch to renewables at a fraction of the cost of what America and Germany did it at.
"They are using cheap Indian labour, which is half the cost (of building) solar. So solar in India costs half of what it costs in China and a third of what it costs in the US."
"The biggest driver for India's electricity transformation is economics, it has nothing to do with climate change and they are not even yet really thinking about pollution.
"The reason why economics is the biggest driver is because India is one of the biggest importers of fossil fuels in the world and they can't afford it. They had a 5 per cent current account deficit in 2014/15."
In April 2016, Piyush Goyal, India's Minister for Energy, reiterated the country's aim to cease thermal coal imports over the next two to three years, while it had already reduced imports, saving the country about INR 280 billion (US$4 billion) so far.
It aims to reach a cost reduction of INR 400 billion (US$ 6 billion) a year.
At the same time, it aspires to reach a target of 20,000 megawatts of solar capacity by 2017 – five years before the initial target date.
"It is an economic incentive, not a change-the-world climate motivation," Buckley said.
"The Indian government announced this month the cancellation of 16,000 megawatts of coal fired power plant plans; that is the equivalent of announcing the closure of 60 per cent of the Australian coal power plants overnight."
Apart from the risks these developments bring towards investments in infrastructure, resources and the mining industries, Buckley also points out there is a clear opportunity to be found in the transition.
He quoted the Bloomberg New Energy Outlook 2016 report, which predicts investments into renewable will require US$8 trillion over the next 15 years, including US$3.4 trillion for solar, US$3.1 trillion for wind, and US$911 billion for hydro power.
"I think they are conservative, but they are the most bullish economic forecaster in the world. There is going to be tremendous opportunity," he said.
"India is already planning to invest US$175 billion in renewables in the next 5 – 6 years, and they are being successful in it," he said.
For a general guide on ESG issues in Australia, please see here.
__________
[i3] Insights is the official educational bulletin of the Investment Innovation Institute [i3]. It covers major trends and innovations in institutional investing, providing independent and thought-provoking content about pension funds, insurance companies and sovereign wealth funds across the globe.