Pension funds should change the way they communicate with their members and shift the focus to outcomes rather than the mechanics behind investments, according to Giselle Roux, Chief Investment Officer of Escala Partners.
"The important thing for us is that you are able to communicate to people about what their expectations should be about and I honestly believe, when I trawl through industry super fund websites and get deeper into them that you are underselling to people some kind of emotional connection with what they are getting and more important what investment markets are really all about," Roux told delegates at the [i3] Investment Strategy Forum in Terrigal earlier this month.
"Some sort of visual representation to your member base would be incredibly helpful to them in terms of their understanding of the nature of markets, rather than, what you typically see, the last three years' performance as a number.
"People will not understand variations in markets if that is what they are shown all the time," she said.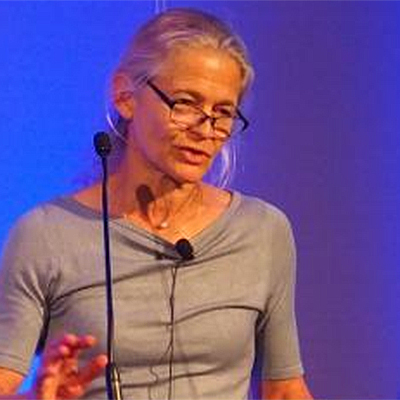 The whole concept of risk and volatility ... for a [private] investor it has almost no resonance in the way we use it.
Roux encouraged pension funds to change the language they use in communicating with their members, because many terms commonly used in the investment industry have very different connotations to people outside of it.
"I do think that the whole concept of risk and volatility is paramount to what we do, but for a [private] investor it has almost no resonance in the way we use it. They do not get the concept of risk.
"You need to think of another way to conveying to people what is meant by volatility. They will just see it as a lame excuse for the fact that you haven't performed according to their expectations," she said.
Escala services high-net worth individuals, who often have their pensions invested through self-managed superannuation funds (SMSFs). Roux said that these individuals were well-aware of the economic challenges they are facing, but were not necessarily interested in the finer details of portfolio construction.
"I can't recall when I last had a question about an individual stock; it must have been years. They ask about interest rates, inflation, China, RBA and the risk in the banking sector. They are actually quite sensitive to these things.
"We also don't run balanced portfolios, or conservative portfolios, because that is to them: 'If I ask for balanced, I expect to get a little bit of everything and give up nothing'. That is a normal person's understanding of balanced.
"There is no such portfolio that we can offer them and I don't think you can either. I think focussing on the outcomes and renaming the portfolios is something that I encourage you to think about."
"All of us ask them when they come in: 'What is the priority?' Everything that comes next is not the priority of the portfolio.
"Once they get used to that they get more involved in the decision and more willing to live with that, whether it is living with a lower income on their investments, or taking slightly more risk to try and increase returns," she said.
See the photo gallery of the [i3] Investment Strategy Forum here.
__________
[i3] Insights is the official educational bulletin of the Investment Innovation Institute [i3]. It covers major trends and innovations in institutional investing, providing independent and thought-provoking content about pension funds, insurance companies and sovereign wealth funds across the globe.