Many investors would be surprised to learn that China is transforming its healthcare ecosystem into one that is incubating a promising culture for future healthcare innovation. In fact, China is one of the world's fastest-growing major healthcare markets with a 5-year compound annual growth rate of 11%, or almost triple the U.S. rate of 4%—and these estimates don't account for the significant enhancements since the coronavirus outbreak.
Catalyst for long-term growth
The long-term growth opportunities in the Chinese healthcare sector are driven by several dynamic trends:
An aging population
An increasing prevalence of chronic diseases, particularly cancer
Growing wealth to afford medical care
Regulatory reform, and
An influx of capital and talent
In this webinar co-hosted with Jennison, Sara Moreno, emerging markets portfolio manager, will share research perspectives on the structural changes in China's healthcare system and the long-term growth potential.
"We expect the Chinese pharmaceutical industry to gradually shift from volume-driven growth (generics) to evidence-based novel drugs (biologics and targeted therapies)"
 While the U.S. is the world's leading biotech superpower, China has become an increasingly important player in biotechnology too.
Presenter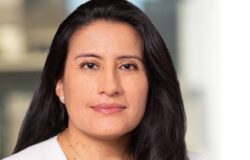 Sara Moreno is an emerging markets equity portfolio manager and research analyst. She joined Jennison in 2011. Sara previously spent three years with Loomis Sayles as a research analyst where she covered stocks in Latin America and emerging Eastern Europe, the Middle East, and Africa.
Prior to Loomis Sayles, Sara worked at Citi Global Markets, Goldman Sachs, and Moody's. She received a BA in economics from Bryn Mawr College and an MBA from the University of Chicago.
_____________
Disclaimer: This webinar is for educational purposes only and does not constitute financial advice. It is intended for wholesale and institutional investors only.
Enquire about this event