Canadian real estate investment company Ivanhoé Cambridge says it has become more circumspect on China and is closing its office in Shanghai. Instead, it is shifting its focus towards India, where it has a small team on the ground in Mumbai
China, almost by default, became the first destination for Canada's Ivanhoé Cambridge when it embarked on its emerging market expansion strategy into Asia more than a decade ago.
It was LOGOS, then an Ivanhoé Cambridge's Australian jointly-owned company, which brought the leading Canadian pension investor's focus onto China – to ride the first wave of foreign investment there, developing and operating modern logistics facilities in tier-one Chinese cities.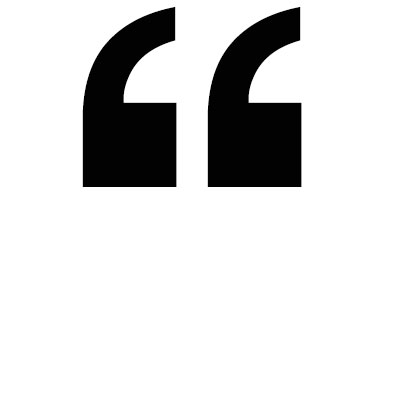 We see the opportunity that comes with the rise of India's place in the region and globally, with its growing talent pool of English-speaking STEM graduates
LOGOS founders, Australians John Marsh and Trent Iliffe, both had considerable China experience, so they understandably looked to the huge Chinese market as their first offshore target in launching the company's own pan-Asian ambitions.
Marsh and Iliffe launched their first China fund, the LOGOS China Logistics Club, in 2015. Ivanhoé Cambridge and the US investor, CBRE Global Investment, were the financial backers.
Says George Agethen, co-head of Asia Pacific at Ivanhoé Cambridge: "Since then, we have continued to build up a diversified portfolio throughout the region."
Today, Asia accounts for about 10 per cent of the Ivanhoé Cambridge's global real estate portfolio. "Our ambition is to lift that to 15 per cent," says Agethen. "We have invested approximately C$8 billion ($9.1bn) in Australia, Japan, India, Indonesia, China and Singapore." Ivanhoé Cambridge had a total asset under management of C$77 billion as on December 31, 22.
While Ivanhoé Cambridge has a manageable portfolio, valued at around C$2 billion, in China, the investor is more circumspect today when it comes to future China commitments.
China's Wolf Warrior Diplomacy
It is well reported that Canada, like Australia, has been at the receiving end of China's so-called "wolf warrior" diplomacy. As diplomatic tensions ratcheted up, Canadian institutional investors left China in droves; some had gone cold on China investment even before the Chinese economy started to sour.
So it is unsurprising that Ivanhoé Cambridge is closing its office in Shanghai at the end of this year. It also relocated its Asian head office from Hong Kong to Singapore in 2021, opened its Sydney office the following year, alongside a small team on the ground in Mumbai.
Ivanhoé Cambridge has shifted its emerging market focus to India, now more populous than China. India also has a young population, with a growing middle class.
In February this year, it joined forces with Singapore's Mapletree to launch the S$2.5-billion ($2.9bn) India Real Estate Investment platform. This is dedicated to the technology sector, focussing on workplaces.
"The joint venture with Mapletree to develop business parks in India was one of our biggest investment focus in the last 12 months," says Agethen. "We see the opportunity that comes with the rise of India's place in the region and globally, with its growing talent pool of English-speaking STEM graduates."
He adds: "India lacks institutional grade real estate to satisfy the amount of foreign direct investment it is receiving. We think India is a really good place right now, and fundamentally it will remain so into the future. The opportunity set will be bigger than China. Relative to other geographies, India should be one of the biggest markets for us."
Although Indonesia is also a country with a large and young population, investments there so far have been limited to logistics. And for Ivanhoé Cambridge, its first investment in Indonesia, together with fellow Canadian pension, CPP Investment in 2017 to build modern logistics in Greater Jakarta was something of a pilot project.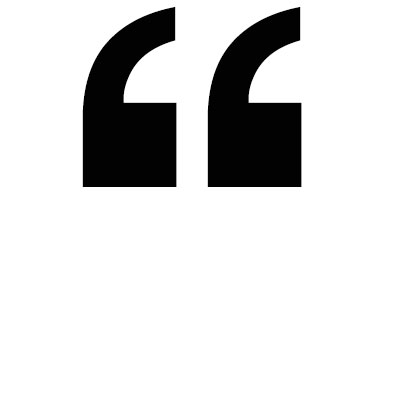 In hindsight, we were late going into Japan," he says, "but on reflection, sometimes it was a question of capabilities. We didn't have a team to cover Japan adequately
When Indonesia shut its borders to foreigners during the pandemic, it became difficult to execute projects in that country, says Agethen. But that first project in Jakarta was completed as planned.
"We are at the end of our investment term in Indonesia and we are assessing where to next," Agethen says, adding that, after the COVID interruption, the outlook for logistics in Indonesia "seems quite positive".
At the same time as Jakarta, the two Canadian pension funds also entered Singapore under their Southeast Asian platform, funded with an initial equity commitment of US$400 million.
Agethen is keen on Japan and regrets that Ivanhoé Cambridge does not have a bigger presence there. "In hindsight, we were late going into Japan," he says, "but on reflection, sometimes it was a question of capabilities. We didn't have a team to cover Japan adequately.
"From a real estate perspective, Japan is stable and an open market, and it has recovered from the pandemic. Certainly, tourism is doing very well. Everyone wants to holiday in Japan.
"We first invested through pan-Asia funds and co-investments which have big exposure to Japan. More recently, we set up separate accounts with PAG (Pacific Alliance Group) to invest in logistics, as well as with Allianz Real Estate (now known as PIMCO Prime) for a core-plus multifamily strategy for Japan.
Ivanhoé Cambridge and PAG in 2021 formed the Japan Logistics Venture, funded with equity of USS$400 million. Almost simultaneously, Ivanhoé Cambridge became a cornerstone investor with a US$250-million commitment to the in Allianz Real Estate Asia Pacific Japan Multi-Family Fund I, which has an investment capacity of US$750 million. Potentially, the Allianz fund could grow to US$2 billion.

Eyeing New Markets
Agethen says his team is assessing new markets in Korea and Vietnam.
"Our team is working on Korea," he says. "We are fine-tuning our strategy for the second half of the year and positioning to execute in the following year." But from the Ivanhoé Cambridge perspective, Korea is a smaller market.
Agethen says that, ultimately, where Ivanhoé Cambridge goes is a question of distributing its resources to get the best outcomes with lowest risk.
"Do we concentrate on expanding our student housing exposure in Australia," he asks. "Or do we do one deal in Korea? We constantly review new countries and even new cities to make the best use of our resources and achieve the best results for our depositors."
Having previously been on the board of LOGOS, Agethen has good visibility of Vietnam's emergence. Although they have chosen to sit out as a limited partner in the manager's Vietnam projects, he has a good understanding of how the LOGOS Vietnam Logistics Venture is travelling.
"We weren't ready for Vietnam when LOGOS entered the market," he told [i3[ Insights. "We did a review of Vietnam last year, and it was positive, for sure. There are opportunities there." But Agethen understands only too well the shifting fortunes of countries in a region as diverse as Asia.
The Australian-educated Singaporean is one of few foreign executives who can claim to have a combined stint of fifteen years in Greater China (including seven years' experience at two of Chinese biggest firms.)
"My younger ambition was to figure out how China works; then in mid-2000s, Macquarie Capital sent me to China and cover Asia from there."
Subsequently, he moved even closer to the action when he landed a job with a Chinese real estate manager, (Harvest Capital Partners, part of the state-owned China Resources group) which invested foreign money into Chinese real estate. Agethen was tasked with setting up a fund, raising money to capitalise on opportunities thrown up in a world in disarray in the wake of the global financial crisis.
A bigger job followed when he was headhunted by Ping An Group to run its overseas alternative assets unit, investing Chinese capital globally.
After seven years within the two Chinese companies, he felt he had done his "tour of duty" and when Ivanhoé Cambridge came calling for someone to help them build its presence in Asia, he was ready for the task.
__________
[i3] Insights is the official educational bulletin of the Investment Innovation Institute [i3]. It covers major trends and innovations in institutional investing, providing independent and thought-provoking content about pension funds, insurance companies and sovereign wealth funds across the globe.