The investment portfolio of Fijian insurance company BSP Life is unlike any other insurance company's portfolio. CIO Craig Strong explains how Fijian culture and its economy have shaped the investment strategy.
Fijian life and health insurer BSP Life has been around for almost 150 years, tracing its history back to 1876, and is the second largest institutional investor in the country, after the Fiji National Provident Fund (FNPF).
Four in 10 Fijians are a customer of the company, and in June this year, BSP Life's investment portfolio crossed the F$1 billion (A$684 million) line.
But where most insurance companies around the world invest predominantly in fixed income, BSP's portfolio looks a little different. With its 60/40 split between growth and defensive assets, the portfolio's investment strategy is closer in nature to that of a pension fund.
The reason for this is, not only does Fiji still have very low interest rates, but the Fijian market is also a relatively narrow market, Craig Strong, Chief Investment Officer of BSP Life says in an interview with [i3] Insights.
"As the portfolio grows, you're trying to make sure you have sustainable returns to your policyholders, so you've got to diversify across asset classes," Strong says. "And we could see that there was a risk of not being able to deliver if we had a majority of our investments in defensive assets. So, you look for higher risk in the growth space."
But this doesn't mean BSP Life is simply invested in equities. The domestic stock market is relatively volatile and has limited liquidity.
"We've got quite a small stock exchange, and there's not exactly a run-on new listings," he says. "And the market is quite volatile because it is largely determined by mum and dad type of investors.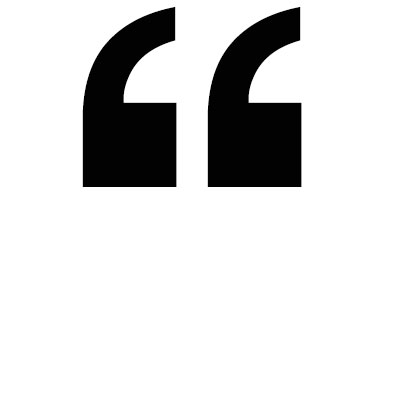 Fiji is a market where you can't go in and pick up an asset; they're not off the shelf. You have to buy and build, essentially
"You see a lot of price movement, particularly at the start of every academic year as people sell down [their shares] to pay for children's university fees. So, it's a part, but it's not a substantial part of our growth assets," he says.
Instead, BSP Life invests a significant portion of its capital in direct and private assets and ensures it diversifies across sectors.
Its three largest private equity investments include a hotel (the Sofitel Resort & Spa in Denarau), a poultry farm (Future Farms, which operates Rooster Chicken) and a hospital (Oceania Hospitals). In true private equity style, BSP Life is very hands on managing and developing the assets.
"Fiji is a market where you can't go in and pick up an asset; they're not off the shelf. You have to buy and build, essentially. And that's what we've done," Strong says.
"Our core strategy is making sure that we syndicate; we involve the other institutions, such as our friends from FNPF and Fijian Holdings and others. And once we syndicate, we also find the right strategic partners [to operate the assets].
"So we de-risk it by having the largest Fijian institutional investors in a project along with strategic partners who provide that smart capital," he says.
Steeped in Culture
As the largest commercial investor in Fiji, BSP Life is very aware of the role the company plays in the economic development of the country and the well-being of its population.
Fijian culture is firmly rooted in a sense of community between its people and the land on which they live. This concept is reflected in the way the fund invests, Strong says.
"Vanua in the Fijian context, is the land, the sea, the air, the people; it's the one being. So, when we look at our investments, yes, we obviously have a laser focus on returns, but we also look through the lens of vanua and community," he says.
"Because fundamentally, we believe that if the investment opportunity is good for Fiji, then it's going to be good for our policyholders and our shareholders," he says.
He says the concept of vanua in investing isn't just a platitude on the boardroom wall but is practically applied in the fund's investments. He points to the poultry farm as an example.
"When we bought the farm in 2010 it wasn't just a distressed asset. One of the drivers for us was that Fiji wanted to become self-sufficient in poultry. At that time, we were importing 40 per cent of our poultry needs from New Zealand," he says.
"Fast forward to 2023, and now only three per cent of poultry is imported into Fiji. So, it was good for the country. And it is an asset that's delivering us very good value."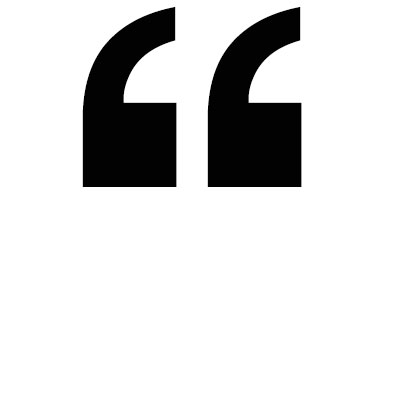 Vanua in the Fijian context, is the land, the sea, the air, the people, it's the one being. So, when we look at our investments, yes, we obviously have a laser focus on returns, but we also look through the lens of vanua and community
Hospitals are a clear case of the community focused philosophy towards investing too, but another example is the investment in the Sofitel Resort in the early 2000s. Fiji Airways is a joint venture partner of BSP Life and the airline relies to a large degree on tourism for its revenues.
But at the time, Fiji was faced with a lack of accommodation to house all of its guests. So the two companies teamed up to invest in the development of a hotel.
"Fiji Airways, it was Air Pacific at the time, was looking at increasing their network, increasing their fleet, but the country needed beds. So, that's where the marriage started with Fiji Airways, and we developed the Sofitel. That acted as a catalyst for other hotels to be developed on Denarau," he says.
The two companies have recently come together to start a new F$200 million project on land adjacent to the Sofitel. The project, called Vatutalei – The Jewel, is a luxury 190-room resort, with an emphasis on sustainability, including the installation of solar panels and green spaces.
Again, it is not just the investment case that stacks up, but also the jobs the project will create for the local population.
"We believe that fundamentally the best years of Fiji's tourism are ahead of us," Strong says. "But this project also creates about 400 construction jobs. And then when we become operational, there will be about another 500 staff at the Vatutalei, plus obviously having a world-class product for tourists.
"We are also master planning quite a major integrated retail, hospitality and tourism precinct, just beside Nadi Airport. The name of the site is Voivoi. We are right at the end of the very prescriptive feasibility study for that," he says.
BSP Life's investment portfolio does contain international assets, but it is relatively small compared to its private equity holdings. It currently has about six per cent of the portfolio invested in offshore investments.
"We've got these parked in Australia into managed funds. We have some fixed term deposits in both US dollars and Australian dollars as well," he says.
The relatively small allocation to offshore assets is partly for financial stability reasons, Strong says.
"As a smaller developing nation, we need to ensure that we manage our foreign reserves carefully," Strong says. "The types of products that we are able to invest in have to be on call within a short period of time.
"So you know, we're unable to kind of invest in products like emerging market debt," he says.
__________
[i3] Insights is the official educational bulletin of the Investment Innovation Institute [i3]. It covers major trends and innovations in institutional investing, providing independent and thought-provoking content about pension funds, insurance companies and sovereign wealth funds across the globe.