The global pandemic and the move to working more from home has changed the dynamics of the office property market. Florence Chong speaks with Cbus' John Longo about the impact on office investing
Cbus Property, the wholly-owned subsidiary of Cbus Super, paused 435 Bourke, its latest office development in central Melbourne, when the COVID pandemic hit in 2020.
It was a decision that will pay dividends – and strengthen Cbus' leadership role.
The world has changed in the wake of the COVID pandemic, most significantly by changing the way people work – and time has allowed Cbus Property to rework the design of Bourke 435 to incorporate new features now shaping the offices of tomorrow.
Work-from-home during lockdowns has morphed into hybrid working between home and office, along with greater emphasis on sustainability, health and well-being. The impact has been far-reaching on future office developments.
When completed in 2026, or thereabouts, the new 48-level 435 Bourke will be a global pacesetter.
Its most distinctive feature will be a "solar skin" façade, with its designer, Bates Smart, claiming that 435 Bourke will be one of the first office towers in the world to incorporate this latest energy-saving technology.
Cbus aims to set a new benchmark for sustainable office development and design with the billion-dollar, next-generation complex.
Several landscaped open-air or mixed-mode terraces will capture 360-degree views across Melbourne's sports precinct, the Treasury and Fitzroy Gardens, Yarra River and Port Phillip Bay from the top six levels.
The project is part of a $5-billion pipeline on the books of Cbus Property, which was set up to execute the real estate development and direct investment strategy of Cbus Super.
Since its inception in 2006, Cbus Property has developed several iconic projects, including Collins Arch in Melbourne, which now forms part of the super fund's extensive property portfolio.
As at October 31, 2022, the $75-billion fund's allocation to property totaled $7.59 billion. The property portfolio has grown in line with Cbus Property's overall growth – from a modest $500 million in assets under management in 2006 to $6 billion last year.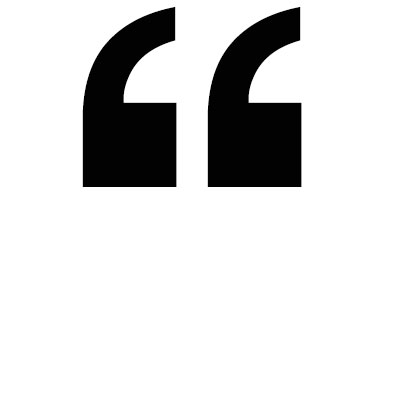 We think tenants will move to premium office. Employers have to attract staff and talent to their business, and one way of doing that is to have good facilities
Another 50 per cent of the super fund's portfolio is invested with other managers, including ISPT, which is partly-owned by Cbus Super, along with other industry funds.
John Longo, Head of Property at Cbus Super, told [i3] Insights that, on a look-through basis, the fund's portfolio has a 40 per cent weighting to office – and that it is not an over-allocation to office compared to its benchmark.
"Through Cbus Property, we have accumulated a portfolio of premium office buildings. On average, they have a 10-year lease expiry, and all are well-leased. We expect premium office to outperform other office assets in this environment," he says.
Longo sees a bifurcation of the office market, with run-of-the-mill, lower-grade office buildings likely to struggle in a market with high office vacancies.
"In developing a new office building today, Cbus Property is striving to push its already-high environmental standards and further evolve the future of office accommodation and workplace trends," he says.
"There's a focus on sustainability, wellness, connection to the community, nature and productivity. There's the assigning of areas to health and wellness offering. We are also looking at power and solar energy, construction methods and materials used." he says.
"A developer can no longer build a stand-alone office tower and expect it to be well-lease," Longo adds.
As Longo puts it: "435 Bourke represents the future of premium office development in Australia."
He says the design of the building sets a new standard for energy efficiency, health and wellbeing, along with a more open-air environment and better air-conditioning.
Moving to Premium Office
As an asset owner – through Cbus Property – the fund is continually looking at new initiatives to address tenant requirements. In short, he says, it is imperative to build better places for people to work in.
Asked if he is concerned by the entrenchment of hybrid working and its impact on future demand for office space, Longo is sanguine. Demand will follow where there are good buildings, which take into consideration the expectations of tenants, he says.
"We think tenants will move to premium office. Employers have to attract staff and talent to their business, and one way of doing that is to have good facilities."
Longo says Cbus Property is very much at the forefront of the market and is engaging with existing and potential tenants constantly. Pre-commitment to new development projects is holding up.
"This tells us that there are still tenants looking to upgrade, and that they are looking for good office accommodation. Obviously, their space requirements are now more fluid and, therefore, tenants often require greater space flexibility than was the case pre-COVID."
There will, he says, be some short-term softness with (high tenant) incentives, but the impact of work-from-home will be varied across cities and countries.
"In countries where homes are smaller, office occupancy is returning quickly, and where people have more space in their home and can work from home, occupancy is not coming back as quickly.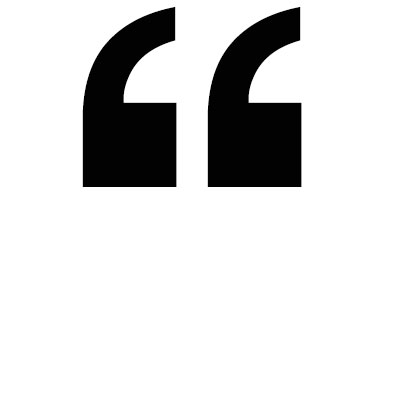 In countries where homes are smaller, office occupancy is returning quickly, and where people have more space in their home and can work from home, occupancy is not coming back as quickly
"But long-term, I would expect premium and "A" grade office demand to improve, driven by a growing economy and by growing white collar employment. Even if there is a bit of leakage due to work-from-home, I still think there will be positive demand over the longer term."
Despite rising interest rates and growing economic uncertainty, Longo says Cbus Property continues to look at development opportunities, including existing buildings that offer refurbishment options.
"Refurbishment uses less resources, has lower embodied carbon and lower capital expenditure compared with building from the ground up," he says.
"You are not demolishing existing structures, you are keeping the existing assets and adding to that. But a refurbished building compared to a brand-new building typically isn't as good in some respects, so you need to look at the life cycle costing of the asset overall.
Longo adds: "I do think refurbishment is an approach that some people will take a closer look at going forward. That is the trend overseas, especially when a building uses all of its site area and plot ratio. Such buildings are less likely to be torn down for new building."
Logistics
Unlike some of its peers, Cbus Super is light on industrial/logistics, which has been an asset class of choice in recent years. The sector enjoyed exponential growth as COVID lockdowns turbo-charged the growth of online shopping.
"Cbus Property is currently focussed on the office, retail and residential sectors", explains Longo. Cbus Super invests in the industrial and logistics sectors through other managers.
"In our broader portfolio, where we invest through ISPT and other managers, we do have exposure to industrial. Last year, we purchased an interest in Jandakot Airport and Industrial Precinct (in Perth) with Dexus."
In the joint venture, Cbus, Dexus and the separately-listed Dexus Industrial REIT each took a one-third stake in the Jandakot asset, which Kristian Fok, Cbus chief investment officer, described in February 2022 as a "high quality property opportunity".
"Jandakot Airport, with its industrial and logistics development pipeline, is an excellent fit for the growing Cbus direct property portfolio," he said then.
Longo told [i3[ Insights: "We are still looking at industrial, and there are still plenty of opportunities."
Outside Cbus Property, the super fund is invested in various funds managed by ISPT, which has a combined portfolio of 140 properties valued at more than $22 billion.
These properties are held in the $18.2-billion ISPT Core Fund, its flagship fund; holding assets totalling more than $18 billion; the ISPT Retail Australia Property Trust, which owns primarily neighbourhood shopping centres; and the single-asset 50 Lonsdale Property Fund.
Longo says Cbus investments in these ISPT funds give it further exposure to other asset classes, like retail. It is also invested in the QIC Retail fund, and has "a couple" of overseas fund investments.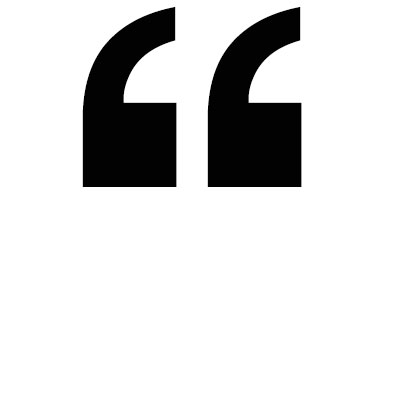 Going forward Cbus Super is more focused on joint ventures. We plan to allocate money to partnerships with other owners or developers. We will invest in funds that offer us these kinds of opportunities.
Cbus Property last year bought into two super-regional shopping centres, Macquarie Centre in Sydney's north and Pacific Fair on the Gold Coast.
"Going forward Cbus Super is more focussed on joint ventures," says Longo. "We plan to allocate money to partnerships with other owners or developers. We will invest in funds that offer us these kinds of opportunities."
The initiative with Dexus to develop Jandakot Airport in Perth is the first Cbus Super joint venture.
"When we purchased the property with Dexus and Dexus industrial Trust, there was roughly 350,000 sqm of developed buildings plus the airport. There is potential to double that, and a lot of pre-leasing has been completed since we acquired [it] and since Dexus got involved.
Longo says the project is progressing well. "Obviously, costs have increased, but rental levels have been able to increase because of good demand, so the yield on cost is still acceptable."
Cbus Super's strong returns to members over the years are in no small measure due to the performance of its property company. Cbus Property has returned an annual average of 14.9 per cent since inception. Last financial year, the return was 13.4 per cent.
__________
[i3] Insights is the official educational bulletin of the Investment Innovation Institute [i3]. It covers major trends and innovations in institutional investing, providing independent and thought-provoking content about pension funds, insurance companies and sovereign wealth funds across the globe.