NZ Super will focus on scale and flexibility under its revamped real estate investment strategy, and for the first time in its history embraces development projects, Will Goodwin says.
Rather than just managing investments for maximum financial return, NZ Super is seeking to build a better New Zealand.
The sovereign wealth fund is gradually entrenching itself into the development of communities across New Zealand, and will play a key role in the planned regeneration of precincts and suburbs in central Auckland.
Its chosen investment path may not appeal to other sovereign wealth funds, but the manager of some NZ$57 billion of New Zealand's savings sees the strategy as perfectly logical.
It is a strategy that provides access to large tracts of land – and an ability to provide a greatly-enhanced living environment for the community.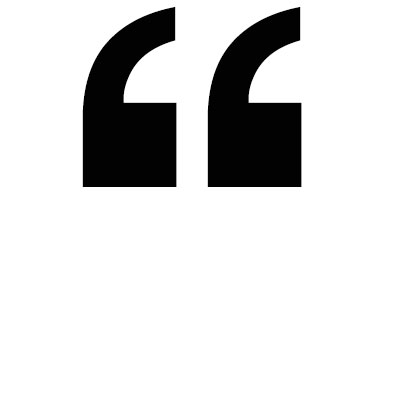 Like a lot of sovereign wealth funds, we have a long horizon. We don't have any withdrawals until the late 2030s, and, even then, we will still continue to grow into perpetuity
NZ Super's allocation to direct property has increased recently. In its 2021-22 annual report, the fund reported a 1 per cent allocation to the sector. This has since climbed to 2 – 3 per cent, says Will Goodwin, NZ Super's head of direct investment
It is a level of allocation that is projected to grow and evolve in coming years.
Goodwin says the fund has begun a program to up-weight property in coming decades – with more capital to be deployed into real estate.
Through three joint ventures with local developers, the fund has positioned itself as a long-term investor that is able to both drive the outcome of specific investments and have an ability to pull levers necessary to balance swings and roundabouts in the property cycle.
Sustainability
NZ Super is deploying capital where it can mitigate the impact of climate change and deliver sustainability, looking to projects, which can produce tangible results for both present and future generations of New Zealanders.
These benefits will flow through to people who choose to live in new communities – and to those whose lives are reshaped by regeneration of the tired older precincts of central Auckland.
The hallmark of the endeavour in each case will be sustainability.
Unveiling details of the NZ Super program to [i3] Insights, Goodwin explains that the fund revamped its real estate investment strategy some two years ago, and is now focused on long-duration projects offering both scale and optionality.
Scale, he explains, will be important as the fund's capital base continues to grow. Optionality is equally important because it affords flexibility – in terms of when to act and what to do with investments.
Goodwin says: "Like a lot of sovereign wealth funds, we have a long horizon. We don't have any withdrawals until the late 2030s, and, even then, we will still continue to grow into perpetuity."
This means, he points out, that NZ Super has the freedom to move up the risk spectrum – to take some development risks, or some other risks that it can be compensated for while also ensuring that it gets the returns it is foregoing by selling equities or bonds (to fund these investments.
"That is how we think about it and how we are positioning our portfolio," Goodwin says, adding that, in preparation for this shift, the fund has stepped up efforts to improve its internal capability across direct investment.
Eyeing Development
In June this year, NZ Super made a highly-significant move to become involved with property development, signing a memorandum of understanding with Eke Panuku Development Auckland, the property development arm of Auckland Council.
"Eke Panuku owns a lot of land in and around Auckland," says Goodwin. "They want to unlock this to create greater urban intensification and sustainable developments."
When announcing the joint venture, the mayor of Auckland, Phil Goff, said there was a huge amount of work needing to be done, but challenging financial times constrained the Council from being able to fund projects.
Says Goodwin: "NZ Super has the capital, the project management and the oversight expertise to work alongside Eke Panuku to accelerate development and to deliver urban renewal in Auckland City.
"The flipside of this is that we are the sovereign investor and the money we make (from the development) goes back to the people of New Zealand."
The fund will consider each project on a case-by-case basis, each investment having to measure up commercially before a green light is given.
The idea of participating in renewal of parts of Auckland came when NZ Super began research on a proposed city rail project for the city.
Says Goodwin: "Obviously, we looked at global examples of how good urban renewal schemes were done. On the back of that, we then looked for opportunities within Auckland – and the right partner to make this happen for us."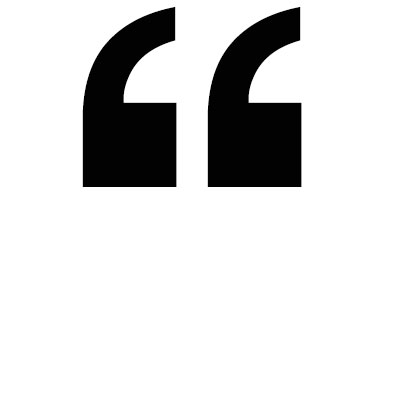 It is a significant opportunity for us to be working alongside Eke Panuku and building a better Auckland. The partnership has been set up in such a way that I expect it will still be running in 50 years' time
Goodwin describes Eke Panuku as 'quite unique' and 'the right partner'.
"We take a multigenerational approach," he says. "We are effectively government-owned, share an extremely long horizon with our investments, and have an ability to take development risks.
"The partnership has been set up in such a way that I expect it will still be running in 50 years' time. It is a significant opportunity for us to be working alongside Eke Panuku and building a better Auckland."
Goodwin adds: "We (now) have a huge opportunity to access land and to get involved in large-scale vertically-integrated projects.
"We will go through precincts to work out master plans, then decide whether to develop ourselves or sell individual sites to developers.
"We can look at the proposed developments and the build form and the public infrastructure strategically. This might mean build-to-rent apartments, hotels or conference centres."
Goodwin says the pace of such developments will be guided by the internal capacity of the fund and the state of the market.
"When I talk about scaled opportunity, I am thinking of when our funds under management hit NZ$100 billion or NZ$200 billion in 20 years' time. This partnership has given us the ability to invest at scale, and that is its purpose."
Asked to describe the suburbs or precincts, which will lend themselves to rejuvenation, Goodwin uses the analogy of Vancouver's development along its light rail corridor.
Placemaking
In Auckland, the partners will essentially look for areas around transportation hubs that are yet to see intensification.
NZ Super has also invested in Beachlands, a joint venture with the Russell Property Group, to build 4,000 new homes in communities serviced by schools and a new town centre.
"We have been working with our partner since March 2020 to put together a new master plan which ensures we meet all carbon and sustainability standards," Goodwin says.
This development plan for two large sites in Beachland, some 30 minutes ferry ride from Auckland city centre, is currently before Auckland Council for review and approval.
Goodwin also speaks of placemaking, an increasingly popular concept in urban development, which literally means imbuing a precinct or a suburb with life and energy through curated activities and planning.
Almost a year ago, NZ Super established a NZ$300-million partnership, the Kaha Ake venture, with a Tauranga-based national housing company, the Classic Group, to build thousands of affordable new homes. NZ Super has an 80 per cent interest, Classic the remaining 20 per cent.
First up for the venture is development of a site in Warkworth, North Auckland, to provide more than 500 lots for a new community.
With their staggered development programs, these ventures will see NZ Super involved with the provision of housing for New Zealanders for a number of years.
The totality of Eke Panuku, Beachlands and Kaha Ake gives NZ Super a large pipeline of land and opportunity to grow its presence across the nation – and to leave a rich legacy for future generations.
__________
[i3] Insights is the official educational bulletin of the Investment Innovation Institute [i3]. It covers major trends and innovations in institutional investing, providing independent and thought-provoking content about pension funds, insurance companies and sovereign wealth funds across the globe.