Investing in emerging markets is not simply an extension of investing in developed markets, Janus Henderson Investors says. Emerging markets are much more affected by the geopolitical and social landscape that investors operate in, while the governments in these countries have a far greater influence on sectors and even individual companies, than in developed markets.
It is, therefore, paramount that investors take a top down view in addition to bottom-up, fundamental analysis.
And there are plenty of broad, sweeping macrotrends to keep an eye on. The rising tensions between China and the Western world, the invasion of Ukraine by Russia, sweeping regulatory change and the continued effects of the COVID pandemic are just a few of them.
In this webinar, we will hear from Daniel Graña, Portfolio Manager for Emerging Market Equity at Janus Henderson Investors.
We will cover topics, including:
Is EM poised to finally outperform in 2023?
What does the heightened tensions between China and the West mean for investing in Emerging Markets?"
What does China's commitment to carbon neutral by 2060 mean for investors?
China has embarked on a program of regulatory change. What can we expect?
How has the war in Ukraine and the inflationary pressure that have resulted from this conflict affected emerging markets?
How does innovation in emerging markets influence the future growth of the region?
About the Speaker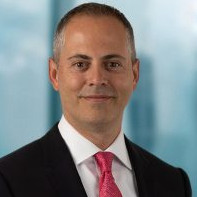 Daniel J. Graña is Portfolio Manager, Emerging Market Equity at Janus Henderson Investors, a position he has held since joining the firm in 2019. Daniel is responsible for co-managing the Emerging Market Equity and Asia Pacific ex Japan Growth Equity strategies.
He is also responsible for the emerging markets sleeve of the International Opportunities strategy. Previously, he managed emerging market equities at Putnam Investments from 2003 and was an analyst on the emerging markets team from 1999 to 2002. Before Putnam, he spent four years in the Latin America investment banking group at Merrill Lynch.
Enquire about this event
You may also be interested in: