Case Study of U.S. Utilities
In partnership with Capital Group, [i3] is pleased to convene a webinar to discuss US utilities within the global corporate bond sector.
With 2 decades of experience investing in US corporate bond markets, Karen Choi will share her overall perspectives on the market and then do a deep dive into US utilities. In particular, she will focus on the impact of the wildfires in California, climate change implications and the fundamental underpinnings of the sector – a topic of great relevance to Australian investors.
Risk of Wildfires
The 2020 California wildfire season is the largest and most severe on record in terms of burnt area with about 4 million acres, double the acreage burnt in 2018, the state's second-worst wildfire season in history. This can lead to billions of dollars of damages, presenting significant risks to the utilities sector.
However that is potentially matched by a corresponding commitment by major utilities to upgrade their infrastructure, asset management and risk mitigation capabilities.
Discussion themes
Australian investors will hear unique insights on a space that often stays under the radar and one that is very different to our own sector. It will give a fresh and different light to the sector.
Hosted by [i3]'s Teik H. Tan, this webinar will also cover topics such as:
Idiosyncrasies of credit risk in US utilities: Wildfires, bankruptcies and climate change
Governance and the impact of engagement with the:

Management
Regulator
Legislator
Public

Pandemic risk and valuations
ESG investment implications in the utilities sector
Speaker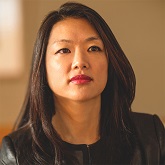 Karen Choi is a fixed income portfolio manager and analyst at Capital Group.
As an analyst, she covers utilities in the U.S. She has 22 years of investment experience and has been with Capital Group for 13 years. Prior to joining Capital, she was a fixed income analyst with AllianceBernstein and before that with Prudential Financial.
She holds a bachelor's degree in international relations from Wellesley College. She also holds the Chartered Financial Analyst® designation. Karen is based in New York.
_____________
Disclaimer: This webinar is for educational purposes only and does not constitute financial advice. It is intended for wholesale and institutional investors only.
Enquire about this event